Radioactive
TWINZIES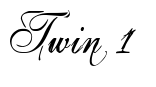 Posts

: 21


Coins

: 59


Join date

: 2013-06-26


Age

: 20


Location

: Insanity.


Other Characters

: Vekpo

Character info
Character Health:





(45/100)


Energy:





(30/100)


Hunger:





(50/100)

Subject: The Main River Fri Jun 28, 2013 2:23 am

---

Photo credit: https://encrypted-tbn1.gstatic.com/images?q=tbn:ANd9GcSBAIxGcwUtCHMLOpy1GwDwIvEWujOCiXr-eiIerr4evgAUCAFW

The Main River is the highway for all the creatures on the island as is the only collection of freshwater on the island. Many of the different species come and go from this fertile fresh water area. Some fish swim in the River, but catching them is quite difficult because of the most often extreme depth and rough currents. there are some calmer areas closer to the shore where many humans, shifters and wolves catch fish and collect freshwater. Many herbs grow along the sides, so Witches are quite frequent to this area as well.