Radioactive
TWINZIES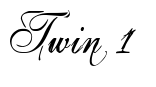 Posts

: 21


Coins

: 59


Join date

: 2013-06-26


Age

: 20


Location

: Insanity.


Other Characters

: Vekpo

Character info
Character Health:





(45/100)


Energy:





(30/100)


Hunger:





(50/100)

Subject: The Commonplace Thu Jun 27, 2013 1:04 am

---

Photos credit: q=tbn:ANd9GcTQdLWyF7noOqjGoV7o8DUdzDkY7DSd5YJWVEdhcSun-8l5SQ3deA  

This is a haven for those creatures that mean no harm. Here is the hideout for good Witches, Shifters, Humans, and Wolves. All friendly creatures are elcome into the village, where they can seek medical attention, food, shelter. There are a wide variety of shops, ranging from a Market to a Tattoo Parlor. The Homes are generally simple, there is limited electricity, which means no television or vehicles. There is lighting and running water though.